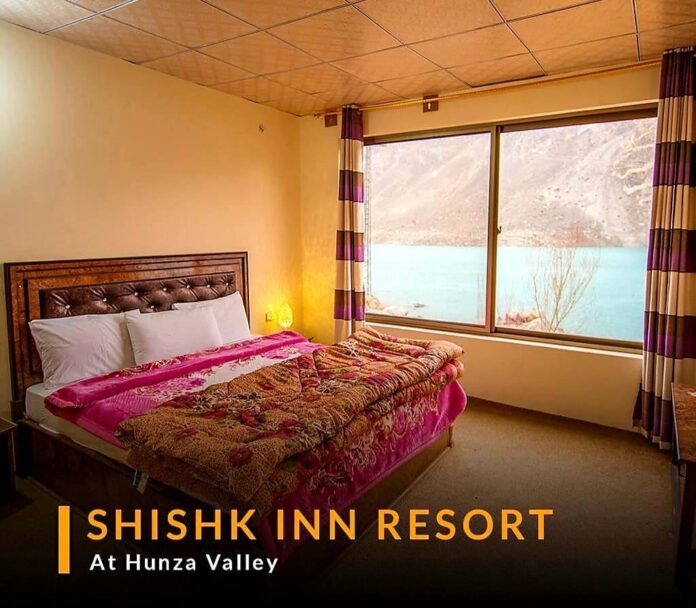 ShishkInn Lake Resort: An Affordable Retreat amidst Nature's Splendor
Nestled beneath the picturesque Baskochi meadows near Ainabad and adjacent to the captivating Attabad Lake lies the hidden gem of ShishkInn Lake Resort. This tranquil haven offers breathtaking views of the majestic Passu Cones and the mesmerizing expanse of Attabad Lake. With an array of accommodation options ranging from master bedrooms to standard rooms, ShishkInn Lake Resort provides a comfortable and affordable retreat for nature enthusiasts and travelers seeking solace in the lap of scenic beauty.
Unparalleled Natural Beauty:
Situated amidst a landscape renowned for its untouched beauty, ShishkInn Lake Resort is an ideal destination for those seeking respite from the chaos of city life. The resort's prime location allows guests to soak in the stunning views of the Passu Cones, towering peaks that create an awe-inspiring backdrop. Additionally, the adjacent Attabad Lake presents a tranquil setting where visitors can indulge in various water-based activities or simply revel in the tranquility of nature's wonders.
Diverse Accommodation Options:
ShishkInn Lake Resort caters to the needs and preferences of all guests by offering a range of accommodation options. Whether you're traveling solo, as a couple, or with family and friends, the resort has you covered. The master bedrooms provide a luxurious retreat for those seeking a touch of opulence, while the single and double bedded rooms offer comfortable spaces suitable for small groups or couples. Additionally, the standard rooms provide a cozy setting for individuals or budget-conscious travelers.
Affordability without Compromise:
At ShishkInn Lake Resort, affordability is a core principle. The resort firmly believes that experiencing the beauty of nature should be accessible to all. The prices are structured to ensure that guests can enjoy their stay without worrying about breaking the bank. By offering a wide range of room types, the resort ensures that visitors can find an option that suits their budget, making it an inclusive destination for travelers from all walks of life.
Impeccable Service and Amenities:
In addition to its stunning location and budget-friendly prices, ShishkInn Lake Resort prides itself on delivering top-notch service and amenities. The staff is dedicated to ensuring that guests have a memorable and comfortable stay. From the warm welcome at check-in to the attentive assistance throughout the duration of the stay, the resort staff goes the extra mile to exceed expectations. Moreover, the resort provides essential amenities such as Wi-Fi, room service, and on-site dining options to enhance the overall guest experience.
Exploring the Surrounding Wonders:
ShishkInn Lake Resort is not just a destination for relaxation—it also serves as a perfect base to explore the wonders of the region. Guests can embark on hiking trails, visit nearby villages, or take a boat ride on Attabad Lake to witness the captivating turquoise waters up close. The resort's location provides easy access to various attractions, making it an ideal starting point for adventurous explorations.
Conclusion:
ShishkInn Lake Resort offers a captivating blend of natural beauty, diverse accommodation options, affordability, and impeccable service. With its breathtaking views of the Passu Cones and Attabad Lake, it serves as a haven for travelers seeking tranquility amidst stunning surroundings. Whether you're planning a romantic getaway, a family vacation, or an adventure-filled expedition, ShishkInn Lake Resort promises an unforgettable experience that won't break the bank. Book your stay today and immerse yourself in the unmatched beauty of this hidden gem.